32 best skincare products of 2023: Shop TODAY beauty awards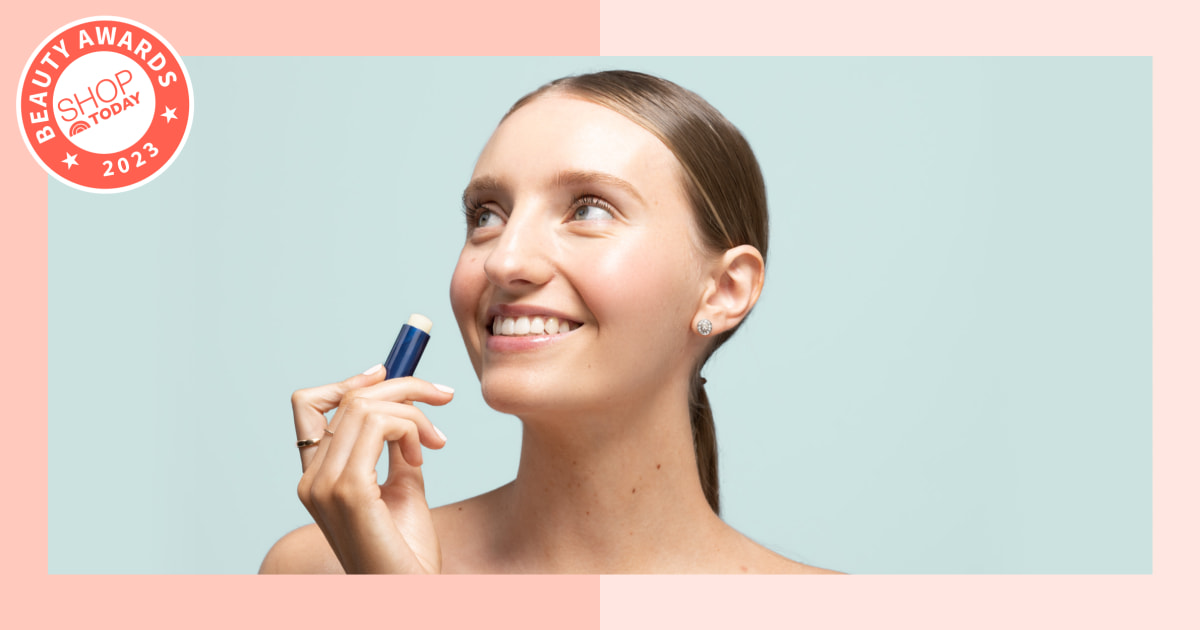 We pick. We pull. We pop. Our skin is constantly under our watchful eyes scanning it to jump at the first sign of a zit, pigmentation or a clogged pore. We, too, spend hours under the harsh lights of a makeup mirror lathering on our lotions and potions aiming to achieve clear, smooth complexions. But now, we've made it our mission to find the products that are not only powerhouse performers but ones that deserve to take up space in our vanities and daily regimes.
For our inaugural Beauty Awards, our trusty TODAY staffers (76 of them, to be exact!) tried products that help to moisturize, de-puff and protect the skin. From ice rollers that travel well to classic lip balm brands that have earned household name status, these are the products that deserve to stand in your skin care line-up.
Whether you're looking for reassurance that your faves are No. 1, or are searching for the next best thing to combat pesky pimples or help smooth out wrinkles, the products below have earned our badge of approval.
Shop TODAY Beauty Awards: 32 best skin care products of 2023
Moisturizers | Cleanser | Exfoliators | Face masks | Face serums | Lip balms | Sunscreens | Skin tools | Makeup removers
Best Moisturizers
Kiehl's Ultra Facial Cream with Squalane
Award: Best Overall Moisturizer | Skin Type: All Skin Types | Concern: Dry and Combination Skin
When it comes to moisturizers, we love a powerhouse that keeps our skin quenched. Formulated with squalane and Glacial Glycoprotein as its main ingredient, this product works to keep your skin hydrated for hours on end-and reviewers and dermatologists alike agree. "It works and does so with just a little bit of product at a time, and the hydration lasts for hours," said Shop TODAY SEO associate editor, Fran Sales, adding that "it feels really good on my skin; very quenching yet gentle and not overly creamy."
Board-certified dermatologist Dr. Dendy Engelman appreciates that this product (and Kiehl's as a whole) has a reputable study behind it to prove its popularity. "Maintaining the health of the skin barrier is extremely important to prevent exposure to pollutants, pathogens and more, that could cause harm if they enter the body," they said. "I also love that this moisturizer is so lightweight, but delivers long-lasting hydration — a little bit of this goes a long way!"
If that isn't compelling enough to give this moisturizer a try, Kiehl's is currently offering 25% off many of its editor-loved products until March 30 for in-store and online purchase.
Award: Best Budget Moisturizer | Skin Type: All Skin | Concern: Normal and Oily Skin
Don't tell CeraVe, but one of our reviewers loved this product so much, she applied it in both the a.m. and p.m. hours for extra hydration. "It's incredibly moisturizing! I have extremely sensitive skin and this never makes it feel greasy, sets off my rosacea, or causes any breakouts," says News TODAY producer Melea McCreary.
Don't hesitate to apply this product liberally, as reviewers noticed it goes on thinner than other moisturizers.
Drunk Elephant Protini Polypeptide Cream
Award: Best Anti-Aging Moisturizer | Skin Type: Anti-Aging | Concern: Dry Skin, Fine Lines
Shop TODAY social media editor Kara Quill could go "on and on" about this moisturizer, which she loved because "I've been known to be heavy-handed when it comes to moisturizer, especially in the winter, but this packaging pumps out the perfect amount each time. It leaves my skin feeling so hydrated and smooth."
Peptides and amino acids are the main ingredients in this moisturizer, meaning nothing but good things for you and your skin. "Overall, the combination of peptides and growth factors in the Drunk Elephant Protini Polypeptide Cream can provide several benefits for the skin, including improved elasticity, hydration and texture," said board-certified dermatologist Dr. Michelle Henry. "It can work well for all skin types and is a good option for those looking for a lightweight moisturizer that can help to improve the overall appearance and health of their skin."
One thing the reviewers do warn about, however, is the price. Drunk Elephant offers mini versions, for those looking to test it before investing in the full-size pick.
Award: Best Moisturizer for Oily Skin | Skin Type: All Skin | Concern: Oily Skin
This sunscreen left reviewers feeling non-greasy, a trait that's hard to come by with facial moisturizing sunscreens nowadays. Commerce SEO associate editor Kamari Stewart notes no cons with this product, adding that it's "very light." In addition to having ceramides and hyaluronic acid, it boasts an SPF of 30 to boot.
With this multi-tasking moisturizer, you can keep your skin both hydrated and protected at the same time.
Best Cleansers
Award: Best Overall Cleanser | Skin Type: All Skin | Concern: Dry and Oily Skin
For those looking for a cleanser free of fragrance, turn to this foaming option from Mario Badescu. Reviewers love it because it lathers easily, leaves your skin feeling clean and does so at an amazing price.
"I like how this cleanser softly lathers and foams when you apply it on your face," says News TODAY researcher Kayiu Wong. "It does a great job leaving your face clean without being too stripping or drying. I have sensitive skin and can easily be irritated by products, but this cleanser is so gentle and effective."
Award: Best Cleanser for Dry Skin | Skin Type: All Skin | Concern: Dry Skin
All three reviewers noted nothing to dislike about this cleanser from CeraVe, which is gentle on the skin (and your bank account.) For less than $20, our reviewers love it, simply because "it's gentle, non-stripping and hydrating," explains TODAY digital SEO lifestyle editor, Amanda Garrity.
Award: Best Cleanser for acne-prone skin | Skin Type: All Skin | Concern: Acne-prone Skin
Our reviewers saw immediate results when using this cleanser, which works to clear acne and prevent further breakouts. "This cleared up my acne while not feeling like I was using something harsh on my skin," says News TODAY producer Erika Glass.
Even better, it can remove makeup with one quick lather, leaving your skin feeling clean. Reviewers recommend following up with a moisturizer, as this product might leave the skin feeling dry after use.
Award: Best Cleanser for Oily Skin | Skin Type: All Skin | Concern: Oily Skin
Gentle proves to be a key word for reviewers when describing this product, as it lathers on and leaves skin feeling clean, "without feeling stripped or overly dry." McCreary loves this product because she has "acne-prone skin and some rosacea — this has never caused a flare-up," making it perfect for those with sensitive skin. Unlike the CeraVe cleanser above, this one does not work to remove makeup, however.
Award: Best Gel-Based Cleanser | Skin Type: All Skin | Concern: Dry and Normal Skin
Easy to implement into any skin care routine, this hydrating cleanser not only works to leave skin feeling refreshed, but it also has multitasking abilities, working to remove makeup as well. "Unlike some cleansers that promise 2-in-1 action, but really need an additional cleanser afterward, this one easily removed all my makeup and didn't leave behind any residue," says TODAY digital recipe editor, Kelly Vaughan.
Best Exfoliators
Award: Best Budget Face Scrub | Skin Type: Sensitive Skin | Concern: Oily, Sensitive Skin
SEO commerce writer Jannely Espinal loves the texture of this scrub, noting that it goes on gently and doesn't leave the skin feeling irritated. For less than $15, you can rub off the dirt and grime of the day, while also brightening your skin, thanks to the citric acid in the formulation.
Award: Best Liquid Exfoliator | Skin Type: All Skin | Concern: Blackheads, pores, fine lines
Heals acne scars? Check. Brightens skin? Check. Free of fragrance? Check! This product is a triple threat, earning high praise from reviewers. "This product did not irritate my skin like other chemical exfoliants have in the past," says Shop TODAY associate social media editor Dani Musacchio. "I love how it has zero fragrance. I applied this product using a cotton pad which helps pick up extra dirt and oil that collects on my face throughout the day."
Reviewers did note that you may want to follow up with a moisturizer after using this product, as depending on your skin type, it can dry it out.
Kate Somerville ExfoliKate Intensive Exfoliating Treatment
Award: Best Exfoliating Mask | Skin Type: All Skin | Concern: Anti-Aging
Not only does this exfoliator "deserve all the hype," but it delivers immediate results, according to News TODAY executive assistant Jacqueline Agnolet. With lactic acid as the main ingredient working to clean pores, use this once or twice a week to achieve "soft, glowing skin," Agnolet says.
The only hesitation reviewers have about this product is the price. However, it does come in miniature tubes should you want to slowly introduce it to your weekly routine.
Best Face Masks
Award: Best Overall Face Mask | Skin Type: All Skin | Concern: Sensitive, dry skin
Stock up on this mask for your next night in and wake up with smooth skin, thanks to oatmeal, which acts as its main ingredient, along with pumpkin. "It smells nice — I was worried it would smell very 'pumpkin spice' but it doesn't, it's a light and pleasant smell," says Rebecca Dube, head of TODAY Parents.
Award: Best Face Mask for Acne-Prone Skin | Skin Type: All Skin | Concern: Acne-Prone Skin
Our staffers were giddy about this product — and not just because it left their skin feeling silky smooth, or the included applicator stick that makes it easy to apply, or the relaxing benefits that come with doing face masks. This product legitimately works to refine pores.
"I always feel a tad skeptical of 'pore refining' claims since mine are pretty prominent, but this clay mask did a great job cleaning mine out of the natural buildup that happens just from existing in NYC," says Shop TODAY senior SEO editor, Jess Bender. "I also noticed that it evened out my skin texture to make it smooth in a way that I haven't felt since I was a kid and void of any skin problems."
You may want to follow up with your favorite moisturizer after use, as reviewers noted that upon washing off, their skin felt extra dry.
Award: Best Sheet Mask | Skin Type: All Skin | Concern: De-puff, rejuvenates skin
Most commonly seen at slumber parties and bachelorette parties, these masks remain a favorite for a reason. "I liked that my face felt very moisturized/refreshed afterward, but it seemed standard with any other types of masks like this," says Natalie Redington, a News TODAY researcher.
Glow Recipe Watermelon + AHA Glow Sleeping Mask
Award: Best Overnight Face Mask | Skin Type: All Skin | Concern: Dry skin, pores
This sleeping mask takes the word "glow" literally, according to commerce art director Andrew Ward. "It really did make my skin glow the next morning," he says. Ward seamlessly implemented this product into his nighttime routine, applying it right before moisturizer each evening.
Best Face Serums
Award: Best Retinol Serum | Skin Type: All Skin | Concerns: Acne-Prone Skin
Reviewers have seen "major improvements" in terms of acne-stricken skin after using this treatment (which is now available without a prescription!). "This product contains the first OTC acne retinoid," says cosmetic chemist Ron Robinson. "It works by regulating cell turnover to keep pores from clogging, therefore, preventing future breakouts."
A little goes a long way according to Sales, who adds that "you only need really a tiny, tiny bit in the areas you want to specifically treat, and the next day that area looks a lot more cleared up."
Sunday Riley Good Genes All-In-One Lactic Acid Treatment
Award: Best Anti-Aging Serum | Skin Type: All Skin | Concern: Anti-aging
This product quickly turned into a staple for paid partnerships editorial assistant Lauren Biggerstaff, after she saw immediate results. "I used it three times a week, but even right after use, the next morning my skin looked brighter and more even," she said, noting that her skin is susceptible to acne scars.
Shop TODAY deputy editorial director Ali Deabler loved this product because there's no fluff or gimmicks involved. "I like that it does what it says it will do — my skin was brighter. My pores were smaller," she says.
While those with anti-aging and acne-prone concerns seem to be on the opposite ends of the spectrum, this product can resolve issues for both demographics, according to Henry.
"The Sunday Riley Good Genes All-In-One Lactic Acid Treatment is best for those who are looking to address concerns such as dullness, uneven texture, and fine lines and wrinkles," she says. "It can also be beneficial for those with acne-prone skin, as the exfoliation can help to unclog pores and reduce the appearance of blemishes."
If you're still not 100% sold on this splurge item, miniature sizes are available for a fraction of the cost.
Award: Best Budget Anti-Aging Serum | Skin Type: Anti-aging | Concern: Concern: Fine lines, wrinkles
For less than $25, your skin will look new again after using this retinol serum. "I was nervous it would make me break out and purge, but that didn't happen," says commerce photo editor, Vivian Le. "I did feel like my dryness around my nose went away and my skin looks a little glowier."
Award: Best Vitamin C Serum | Skin Types: All Skin | Concern: Anti-aging
Although the objective of a vitamin C serum is to brighten the skin and achieve more youthful results, board-certified dermatologist Dr. Macrene Alexiades notes that it can also be helpful for those with acne-prone and oily skin.
"Having a combination of vitamin C and salicylic acid is a fantastic way to combat blemishes while also addressing fine lines," she says. Our reviewers love this pick from L'Oréal Paris because it left their skin "a lot clearer after just a few uses," according to Shop TODAY production associate Jill Ortiz.
Award: Best Hydrating Serum | Skin Types: All Skin | Concern: Dry Skin
Reviewers love this product because it's thin enough to serve as an "in-betweener," if you will. Sales sandwiches this product between a moisturizer and facial spray in her line-up.
"I like serums thinner, but this is pretty close," Sales says. "And it does feel gentle and soothing enough for my sensitive facial skin."
Best Lip Balms
Award: Best Lip Balm
All three reviewers are "tried-and-true" fans of this lip balm from Burt's Bees, noting that it's a favorite because "as always, the product left my lips feeling smooth and hydrated," says TODAY trending editor Nicoletta Richardson.
From peppermint to pomegranate, these lip balms come in a variety of flavors, and even come in two- or three-packs as well. Ward notes that the only drawback is how badly he wants to try other flavors after reviewing only one.
Award: Best Lip Balm with SPF
If you're on TikTok or have a dedicated Aquaphor fan in your life, you know that this product is a must-have for those with chapped lips in need of rescue. TODAY SEO manager Sarah Anderson now understands the "Aquaphor hype," as this product "went on smooth and creamy and kept my lips hydrated," she says.
Award: Best Lip Exfoliator
According to the brand, this lip exfoliator works to condition the lips-and reviewers agree. Producer Mirjam Lablans notes that you "instantly feel like your lips are smooth and well-moisturized." One thing that each of the reviewers agree on is the smell ('so good I almost want to eat it!,'says Ortiz). It comes in four different flavor and smell options, from brown sugar to mint, sweet cherry and coconut.
Best Sunscreens
Award: Best for Darker Skin Tones | Skin Type: Pigmented Skin
Stewart has tried other sunscreens in the past, but always comes back to this lotion from Black Girl Sunscreen. "I have naturally oily skin and it doesn't leave me feeling greasy at all," she says. "I love how moisturized it makes my skin feel as well."
Plus, you receive bang for your buck, as Stewart notes that the tube lasts a long time, so you don't have to ration it when reapplying.
Award: Best Sunscreen for Dry Skin | Skin Type: All Skin | Concern: Dry Skin
Non-sticky. Non-greasy. Unscented. Doesn't leave a white cast. So what exactly does this sunscreen do? Goes on smoothly, hydrates the skin and has a lightweight formula that makes it easy to apply during your morning routine.
"It holds well under makeup and none of my products seemed to react negatively to it," says Shop TODAY associate commerce editor Danielle Murphy on how seamlessly this product was to implement into her line-up.
Award: Best Sunscreen for Face and Body | Skin Type: All Skin
Two reviewers noted that this sunscreen avoided breakouts completely, which is often an issue when introducing a new product into your skin care regimen. "This is definitely a top sunscreen for me now! It was lightweight, didn't leave a white cast and felt super moisturizing," says Biggerstaff.
Supergoop! Zincscreen SPF 40 Mineral Sunscreen Lotion
Award: Best Mineral Sunscreen | Skin Type: All Skin | Concern: Oily Skin
This easy-to-use sunscreen promises to protect the skin using zinc oxide as its main ingredient which is also great for acne-prone skin. Simply pump some into your palm and apply to the skin, without any "weird tint or film."
This product is well-loved by Anderson because it "soaked in flawlessly to my skin and even provided a nice base for me to put makeup on top of."
Best Skin Tools
Mount Lai The Jade Gua Sha Facial Lifting Tool
Award: Best Gua Sha
"Gua sha facial lifting tools have gained popularity as a beauty tool that provides various benefits to the skin," explains Henry. "The tool is made of crystal or jade and is used to massage the face to improve circulation, reduce inflammation, and promote lymphatic drainage."
Henry also notes that the drainage factor of these tools can help to decrease puffiness in all areas of the face, including the eyes and cheeks. Murphy loves this viral tool because "It's a quality tool that does exactly what it promises," she says. In addition to enjoying the process, Murphy notes that "I can feel the drainage in my face every time I use it."
Award: Best Dermaplaner
Quick, at-home touch-ups just became easier thanks to this dermaplaning tool, that comes in a three-pack. "Skin exfoliators like Schick Hydro Silk Touch-Up use a method called dermaplaning, which benefits the skin by gently shaving its surface to remove dead cells, oil, bacteria, and peach fuzz hairs," explains Engelman. "This exfoliator helps achieve smoother, brighter skin and reduced appearance of acne scars and blemishes."
TODAY commerce integrations producer Jillian Gonzales likes how "the razor is sharp enough to get every little hair without the danger of cutting yourself." Gonzales also notes that she used this product to touch up eyebrows or dermaplane portions of her face, which Engelman notes should be done following a thought-out routine.
"You should first prep your skin by cleansing it with a gentle face wash," she advises. "While your skin is still damp, hold the tool at a 45-degree angle and, very gently and carefully, glide it across the surface of your skin. Moving the blade in an upward motion can be helpful when trying to target stubborn hairs. Be extra careful not to dermablade over acne breakouts or inflamed skin. Finish by applying a nourishing moisturizer."
Aceology The Original Blue Ice Globe Facial Massager
Award: Best For De-Puffing
Agnolet is both "hooked" and "obsessed" with these glass ice face massagers. While she admits this isn't something she would normally splurge on, she notes that "these make your skin feel alive, less puffy and rejuvenated."
The Detox Market Super Chill Facial Pill
Award: Best Budget Find
At just $12, this affordable face tool promises to de-puff stressed and dull skin in need of a pick-me-up. Three reviewers agreed that this product was "super easy to use," as you simply fill it up with water and store it in the freezer. Richardson loved it because the "depuffing was pretty instant [and] was a great way to make up my facial muscles in the morning. It feels like an ice bath, but for my face, and also left my skin feeling cool and refreshed afterward."
Best Makeup Removers
Lancome Bi-Facil Double-Action Eye Makeup Remover
Award: Best Makeup remover | Skin Type: All Skin
Reviewed as an "oldie but a goodie," the moniker proves that this makeup remover is tried and true by people of all ages for cleaning off the dirt of the day. "It somehow melts off everything faster than any remover I've used before," said Audrey Ekman, Shop TODAY market assistant. "Thanks to the cleansing water in the bi-phase formula, it's not super oily or thick, so my skin isn't left feeling greasy or sticky."
Farmacy Green Clean Cleansing Balm
Award: Best Cleansing Balm | Skin Types: All Skin | Concern: Dry Skin
With papaya as the main ingredient in this cleansing balm, it works to do just more than remove makeup.
"Papaya is known to have enzymes that work to digest or dissolve proteins and therefore may serve as a gentle cleanser through this mechanism," says Alexiades. "This product also contains many oils, so it would be an appropriate choice for very dry and mature skin types."
Don't let the balm texture of this makeup remover intimidate you. Reviewers noted this balm worked better than some of their liquid removers. "This balm seriously takes everything off without stripping the skin or making it feel overly dry," says Shop TODAY assistant partnerships editor Lauren Witonsky. "[It] feels really luxurious from the texture of the product to the applicator it comes with. I love that it's not considered a liquid, so I can travel with the full size."
Award: Best Micellar Water | Skin Types: All Skin
For full faces of makeup, or those delicate areas such as the eyelids or lashes that require a gentle touch, turn to micellar water that serves as a quick and easy fix for those trouble spots. The no-rinse cleanser has a water-like consistency and is fragrance-free making it great for those with sensitive skin.
Reviewers love this product for its gentle-yet-powerful formula, noting that one small dab on a cotton swab will go a long way, giving you more bang for your buck.
Award: Best Budget Makeup Remover | Skin Types: All Skin
Portable, affordable and ready whenever you are for a touch-up, this makeup-removing stick from Neutrogena is every busy bee's dream come true.
"This product worked really well and I love how compact it is," says commerce photo editor Kara Birnbaum. "I started carrying this product whenever I knew I would need to transition my look. I often spend weekends out of my apartment at my boyfriend's house and have to lug my makeup bag, but with products like this, it makes it so much easier than clunky makeup removing pads and doesn't spill like liquid remover."
Has your product been featured?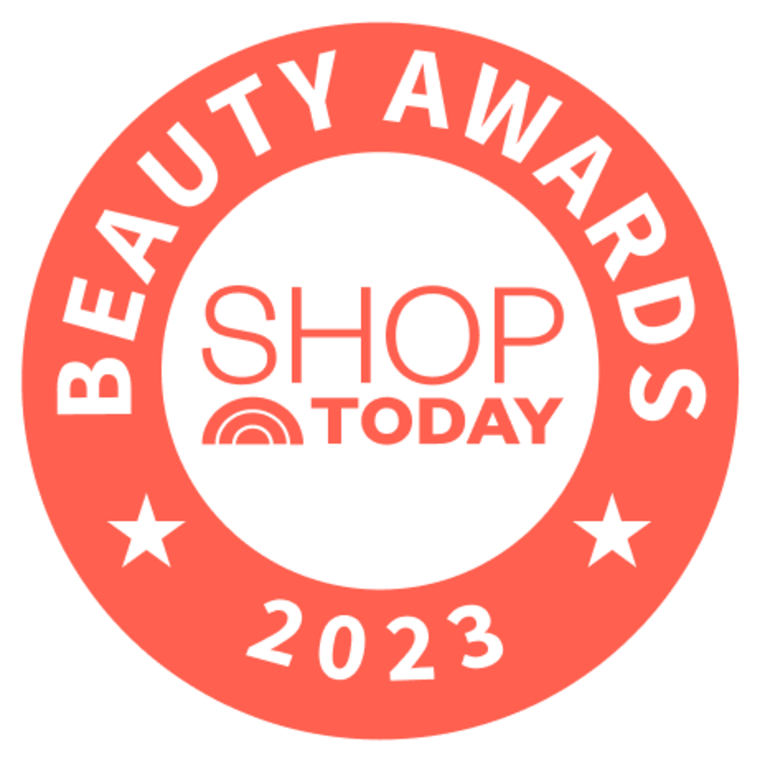 Shop TODAY is editorially independent and our team of editors and writers work hard to pick the best products to share with our readers and viewers. We may license our logo to brands or products that have been featured on Shop TODAY. Click here if you're interested in licensing your inclusion in Shop TODAY content or to learn more from our licensing partner, Wrights Media.