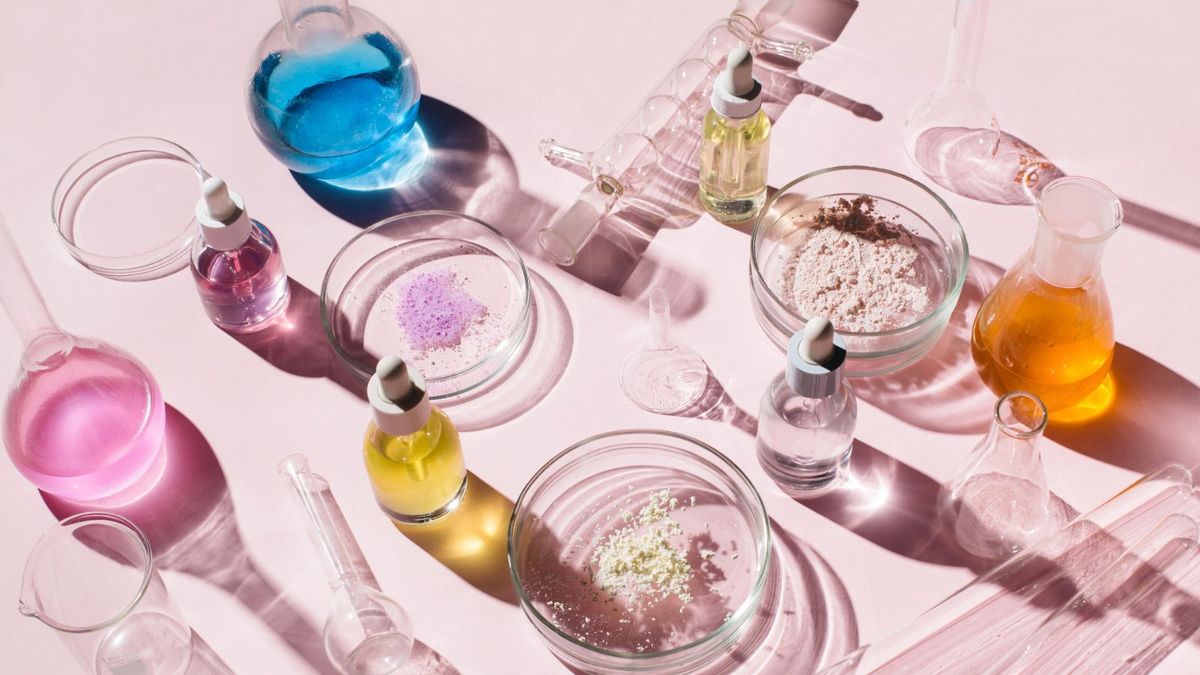 You may not think so, but decluttering makeup and skincare should be as much a part of your beauty routine as washing your face before bed. Most have shorter shelf lives than you might expect, so you'll need to avoid stockpiling if you want to keep your cosmetics – and your complexion – looking good. 
Organizing makeup and skincare so it's neat, tidy and easy to find can be a bit of a challenge, particularly if you're a product enthusiast with an extensive collection. No judgment from us, we've stashed a fair few lipsticks in our time. But if experience has taught us anything, it's that a good declutter is the best place to start. 
'As well as being practical, the process of decluttering something as personal as makeup and skincare can be pretty cathartic; take the opportunity to reevaluate the products that really work for you and rid yourself of those that don't – not only will you look better, you're guaranteed to feel better, too', says Millie Hurst, section editor, Homes & Gardens. 
You should free up a bit of storage space as well, which is a benefit. Regardless of whether you're organizing a small bedroom or not, most of us don't have the luxury of dedicated makeup room ideas in our homes, although that doesn't stop us dreaming…
Decluttering makeup and skincare 
When it comes to decluttering categories as broad as makeup and skincare, it can be hard to know where – and when – to start. We'd advise tackling it at the same time as organizing a bedroom, or organizing a bathroom vanity, wherever you store your products, basically. That way, you know exactly what space you have to work with and you can integrate a few makeup organizers too, like this stylish rotating cosmetics storage at Wayfair. 
We've put together some top tips and strategies from the experts on the best ways to declutter makeup and skincare, so you can streamline your stash just like the pros.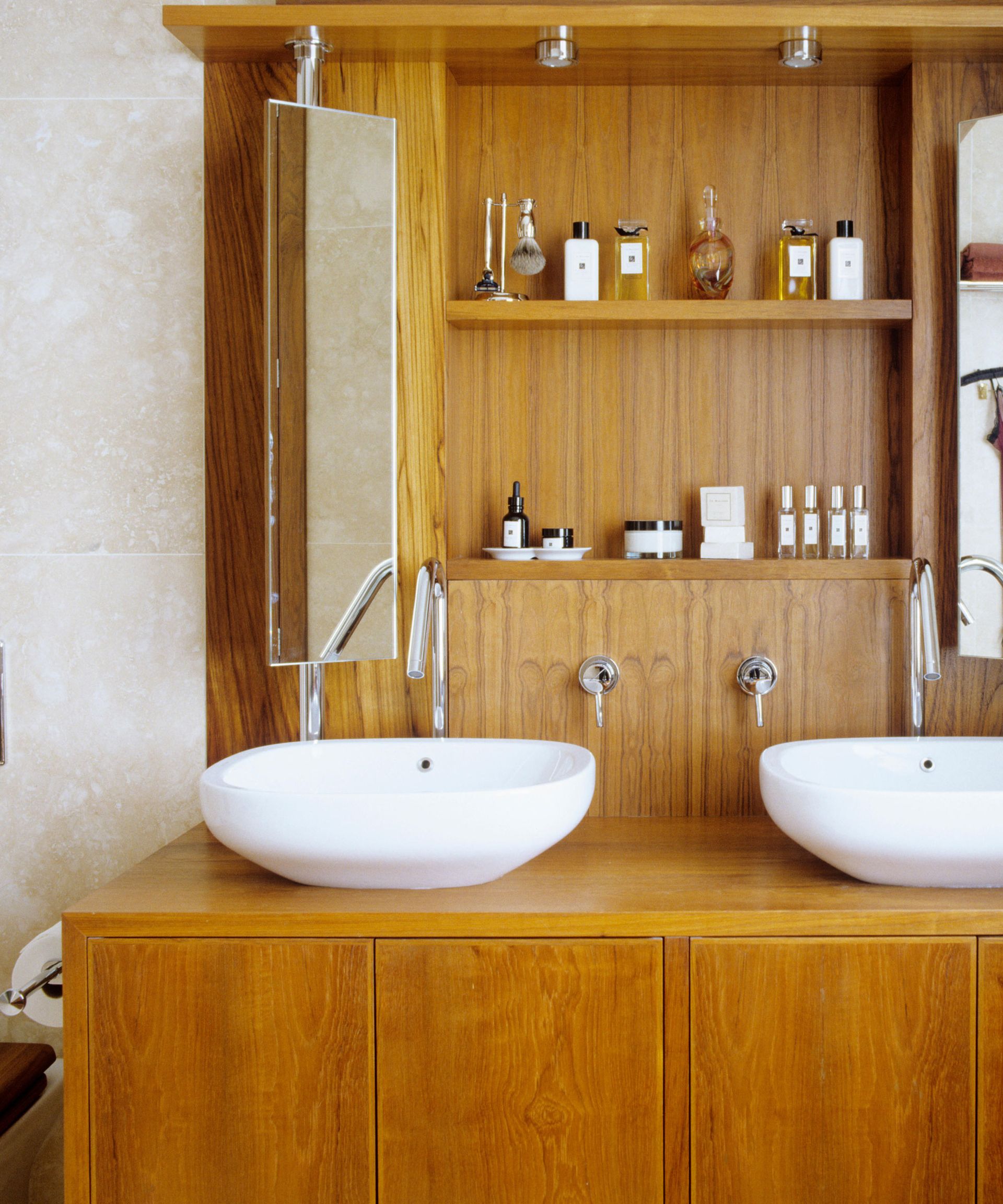 1. Gather all your products in one place
Collect every product you own – from day-to-day skincare and core cosmetics to 'going-out' makeup, travel miniatures and stockpiled shower gels – including those stashed in your handbag and coat pockets. Just like when organizing clothes, it's so much easier to work out what you want to keep/have too much of when it's all in one place. 
2. Toss the trash
You'd be amazed at the amount of rubbish you overlook when it comes to your beauty and skincare collection. Stubby eye pencils, empty bottles, broken brushes, dirty wipes and cotton wool balls can all go straight into the trash. Take the opportunity to clean shelves, containers or any organizers you're using, and have baby wipes on hand to wipe down products before you replace them. 
3. Set aside the essentials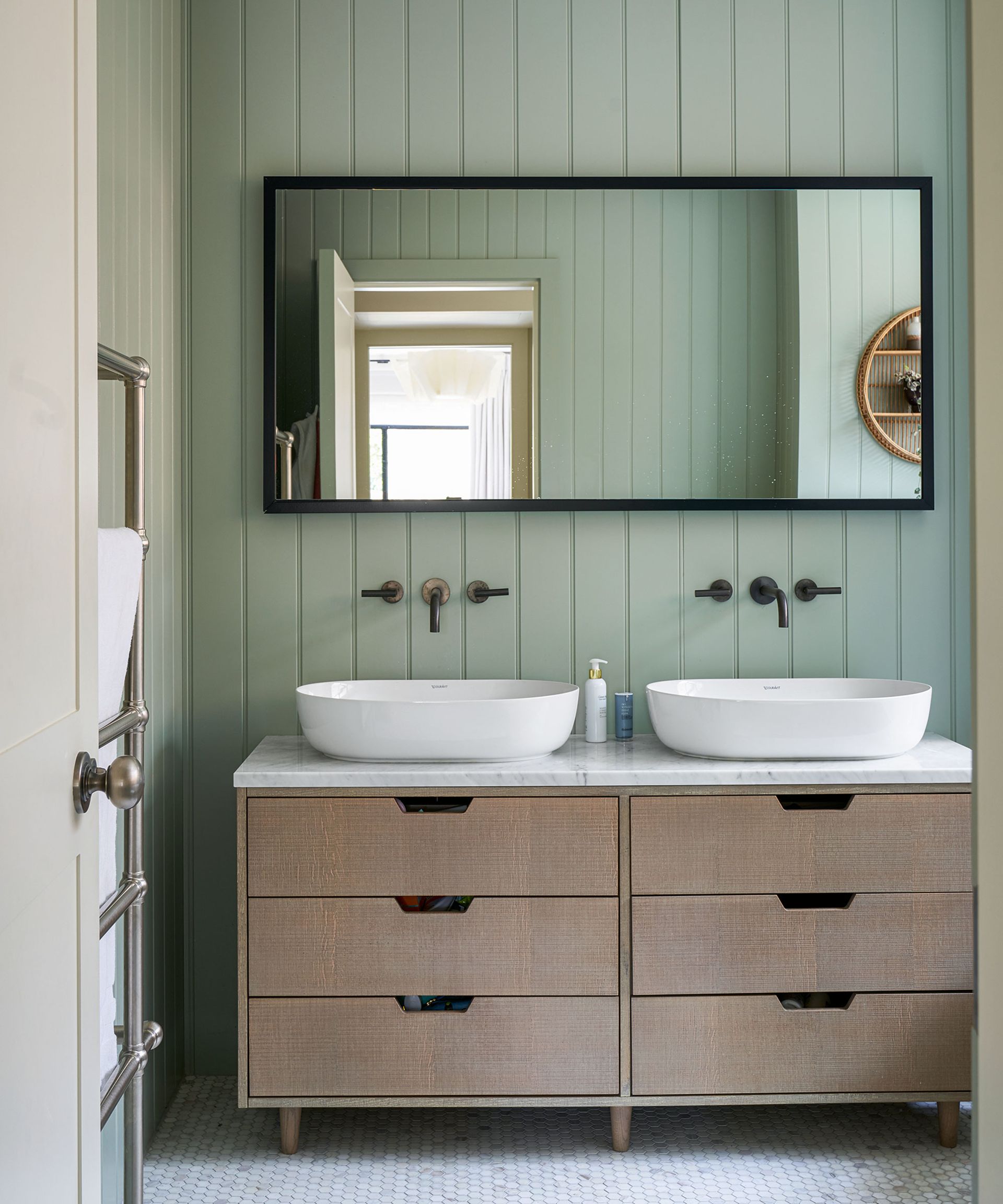 We've all got at least a few products and cosmetics that we simply can't live without, so pick those out and set them to one side straight away, before you start on your lesser-used pieces. 
When it comes to storing your products, it's a good idea to group these together, separately from the rest of your collection. Assign them prime position, near the front, so you can reach what you need quickly and easily without having to rifle through. 
4. Throw away anything that's expired
It may surprise you to learn that, just like groceries, cosmetics can expire. While it may be tempting to hold onto items past their use-by, any expert will tell you, it's really not worth the risk. 'Old makeup can harbor germs and bacteria which you absolutely don't want all over your skin – rashes, irritation and breakouts are no fun,' says professional home organizer, Laura Price, founder of The Home Organisation. 
While sealed products can last a decent amount of time, once opened, they'll soon start to deteriorate. How long this takes to happen will depend on the type of product, so you'll need to check the expiry date on the packaging. 'You should find a picture of a jar with an open lid, a number, and the letter M. This denotes the expiry date of the product after opening. For example, 6M is six months,' advises Laura. 
While this is a good guide, it's also important to trust your instincts. 'If a product smells funny, has split, gone gunky or doesn't feel right on your skin, it's time to bin it, regardless of what the expiry date says', she adds. 
Laura Price's goal is to help others experience the benefits of living an organized life after discovering that organized homes brought her peace when raising three children in a hectic home. Hence the birth of The Home Organisation, a dedicated team of professional organizers.
5. Assess brushes and tools
While they don't expire as such, brushes and tools certainly don't last forever. Use your initiative; if the bristles are falling out, or the applicators look a little wayward, it's probably time to replace them. Also, think about the last time you cleaned them. Ideally, you'd do this at least every 7-10 days. If it's been a while (we're not going to judge) you might want to invest in a new set and establish good hygiene habits going forwards – the same goes for flannels, sponges and exfoliating cloths, too. 
6. Sort into categories
Working through smaller groups of products will keep overwhelm to a minimum, plus makes it a lot easier to identify duplicates, as well as items you never use. How you categorize items is up to you, but sorting by product type (toners, make-up removers, shower gels, eyeliners, foundations etc.) makes sense, particularly if you have several of each. If your collection is a little more restrained, consider categorizing more generally; face, eyes, lips, body, and so on.
7. Be honest about the items you don't (and really won't) ever use
Think you need it all? It's time to think again. And be honest with yourself this time. Glittery varnishes and bright palettes might have been your style in the past, but is that still the case? Similarly with barely-used exfoliants, toners, and moisturizers… if they aren't compatible with your skin now, they never will be. 
The 'maybe I'll use it one day' excuse doesn't apply when it comes to makeup and skincare – as we've already mentioned, products expire, so it's really not worth hanging onto things.
8. Donate items you no longer want or need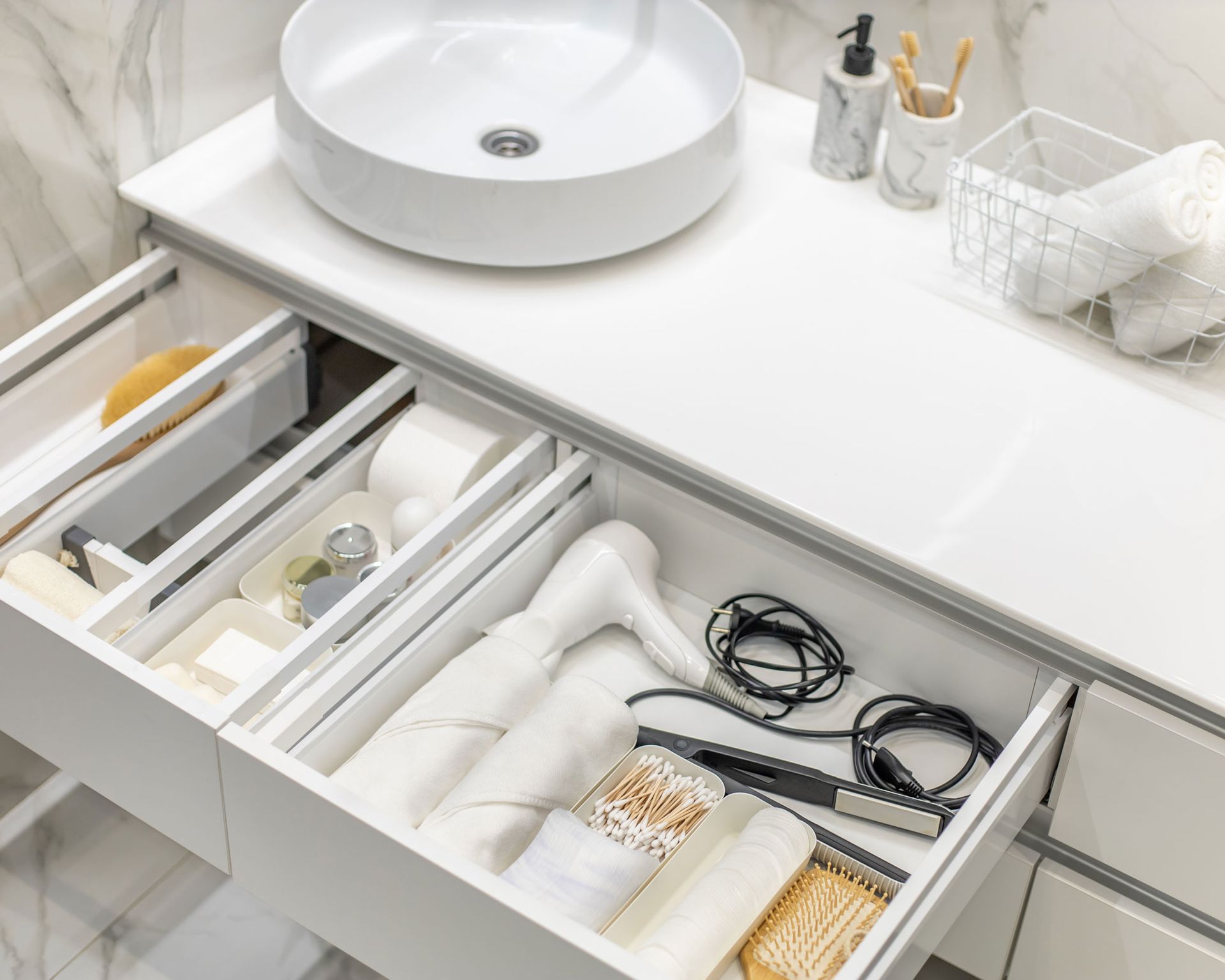 Before you start throwing things away, bear in mind that while they may not work for you, they may well work for someone else. Gifting unopened products to a friend or family member is a sustainable way of clearing out your collection, while local shelters are always on the look-out for self-care products.  
'Call ahead first to see if they accept self-care items and in what state they'll take them – usually, it's new or barely used. There are also national organizations that specialize in beauty product donation, such as Project Beauty Share', says professional home organizer Michelle Urban, founder of The Organized House. 
Unless they're sealed and in date, most places won't take mascaras and lip glosses for hygiene reasons, but there are plenty of good causes that can make use of these. 
'I get super excited when we have old mascara to discard because we get to send them to Wands for Wildlife, a non-profit who uses discarded mascara wands to clean the fur and feathers of wild animals at wildlife rehabilitation facilities', says professional organizer Shannon Krause, founder of Tidy Nest. 
Shannon Krause is a Certified Professional Organizer who holds a specialist certificate in Brain Based Conditions from the National Association of Productivity and Organizing Professionals (NAPO), and is a Certified Reiki Master which she incorporates into her work with clients. Tidy Nest has helped dozens of clients bring order into their lives and has won local awards recognizing their work. 
9. Prioritize placement
When organizing a closet, you position your most-loved items in prime position, right? The same rule applies when it comes to organizing makeup and skincare. Keeping favorites front of cabinet (and front of mind) means you won't forget about them, plus makes your life easier day-to-day – less rifling around to find what you need. 
It's also a great way of working out whether items you've relegated to the 'not used as regularly' category are actually items you never use at all. Stash these items somewhere else altogether, and revisit in a month or so. If you haven't missed them in that time, chances are you never will. 
10. Confront your hoarding habits – and adjust them going forwards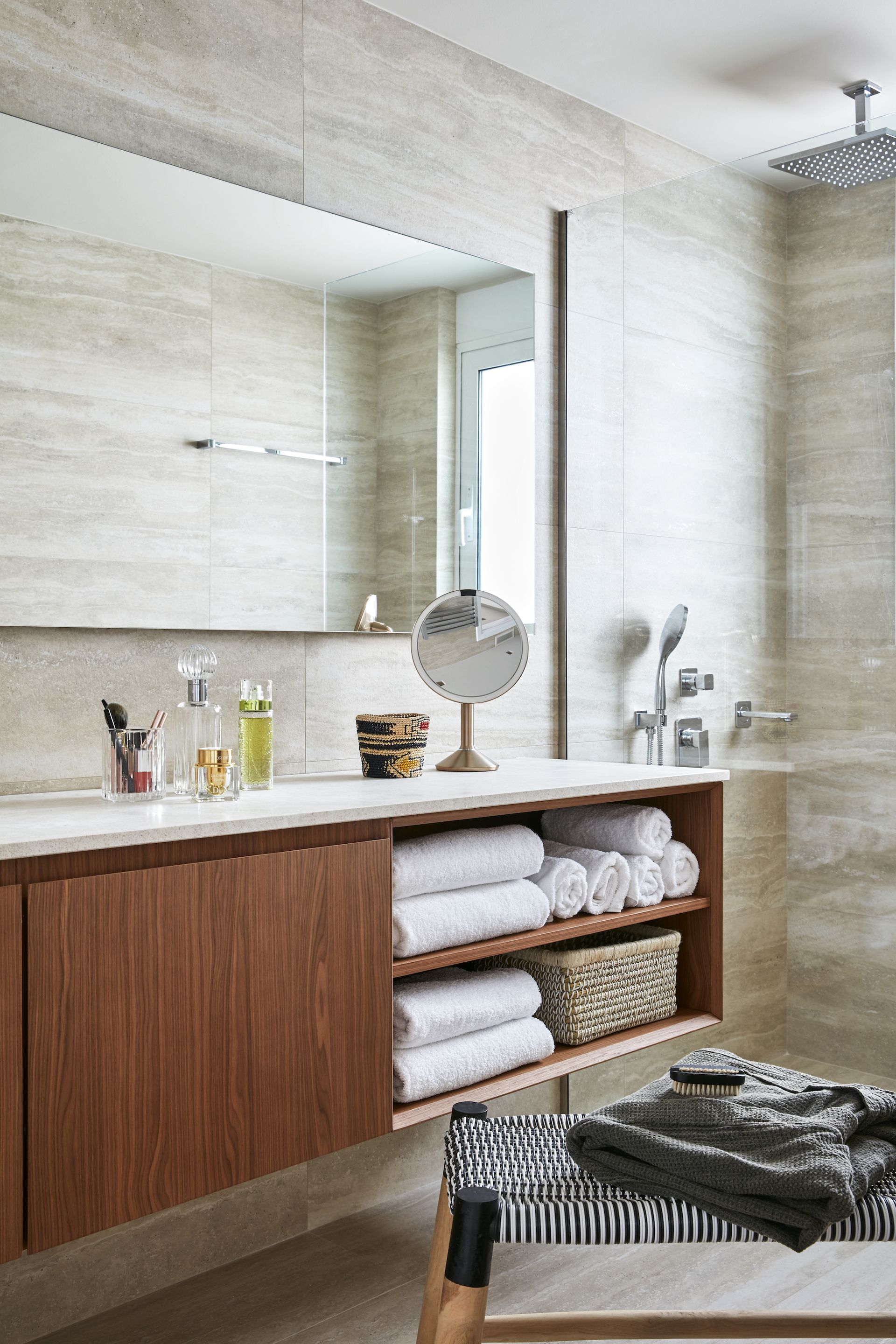 A big declutter is always good, but if you don't confront your hoarding habits, and do something about them, products will soon start to pile up again. Once you've identified the reason, you can put plans in place to prevent them from building up again.
'I like to keep a running list of the products that I'm using on my skin both night and day, as well as those I use on a weekly or bi-weekly basis, such as face masks, nail varnishes and "going out" makeup. When – and only when – I'm starting to run low on something, will I add it to my shopping list. That way, I know exactly what I'm using, and more importantly, what I'm not, so I'll know what to stop myself buying in the future,' says Millie Hurst. 
Millie Hurst is Section Editor at Homes & Gardens, overseeing the Solved section, which provides readers with practical advice for their homes. Millie has written about and tried out countless cleaning and DIY hacks in the six years since she became a journalist, and has worked in both London and New York. 
FAQs
When should you declutter makeup?
Cutting the clutter from your beauty routine has obvious benefits, but unlike with other areas of the home, one big clear out every now and then isn't enough. Makeup products, and most skincare products in general, have shelf lives; using items on your skin that are past their prime can have nasty consequences – think breakouts and rashes, as well as more serious infections. 
Skincare and make up can expire surprisingly quickly, so it's much better to have a small number of products that you use up and rotate through than lots of things open at once. Think about what you actually use. It's ok to have a few treat products that you use less frequently, but bear in mind the expiry dates and consider whether those items are really worth keeping', says Laura Price. 
Schedule in regular decluttering sessions (at least once a month we'd say) and keep an inventory of the products you've got, when you opened them, and how long they last for – check the expiry date, too. That way, nothing slips through the net. Be sure to take note of any changes in your makeup too; if anything looks, smells or feels a bit funny, don't hesitate in removing it from your collection.
---
So there you have it. Decluttering makeup and skincare doesn't just keep your collection clear, but your complexion clear, too. And if that's not enough to persuade you, we don't know what is!