A beginner's guide to healthy eating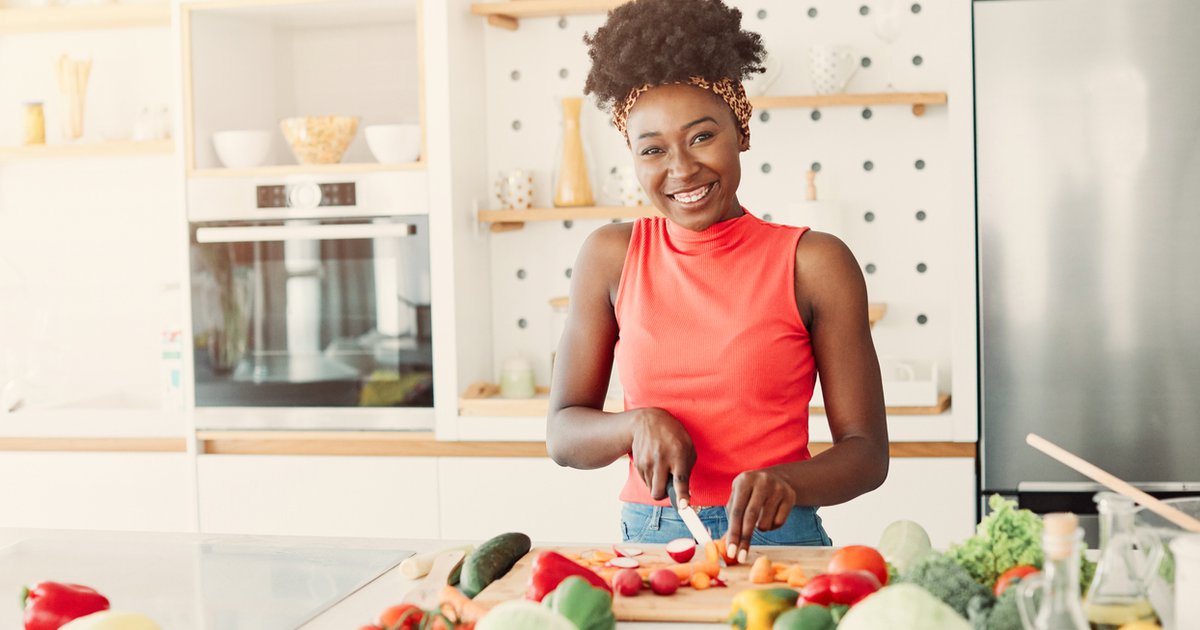 A

nutritious diet

is an essential part of maintaining a healthy lifestyle. It helps your
digestive system function, boosts your immunity, strengthens bones, and
lowers your risk of heart disease, type 2 diabetes, and even some cancers.
But with so much information out there, maintaining a healthy diet can feel
overwhelming. The good news? Healthy eating doesn't have to be difficult —
it can be simple, delicious, and satisfying.
It's always an ideal time to learn more about healthy eating. So, let's
talk nutrition! Here are the basics:
• Eat a "rainbow."
According to the

Dietary Guidelines for Americans 2020-2025, a healthy eating plan includes a variety of foods, including vegetables
of all types (dark green, red, and orange veggies, beans, peas, and
lentils, and all other veggies), fruits (especially whole fruit), grains
(at least half of which are whole grain), fat-free or low-fat dairy
products (yogurt, milk, and cheese), protein (lean meats, poultry, eggs,
seafood, beans, nuts, and seeds), and oils (vegetable oils and oils in
food, such as seafood and nuts).

• Watch your portions.
To ensure you're

eating a healthy, balanced meal, fill half your plate with fruits and vegetables. The other half should
consist of one quarter of protein foods and one quarter of grains. A side
of dairy can complete your meal.

• Cut down on foods and beverages
that are high in

added sugars,

saturated fat, and

sodium.
Added sugars and saturated fat should account for less than 10 percent of
your calories per day; sodium should be limited to less than 2,300
milligrams per day. To help you make healthy food choices,

read and use nutrition labels.

• Limit alcohol.
If you do drink,

moderation is key. No more than 1-2 drinks a day.

• Drink plenty of water.
Plain drinking water has zero calories, so it's a great substitute for
drinks with added sugars and calories, such as soda. Plus, it's

good for overall health.

• Be conscious
of your

recommended daily calorie allowance.
For adult women, daily calories can range from 1,600 to 2,200 per day. For
men, the estimates range from 2,000 to 3,200 per day. You can also

calculate your calories

based on your personal needs.
Practice Healthy Eating
Now that you know what to eat, it's important to put these healthy eating
habits into practice. To help you improve your nutrition, here are three
easy tips:
Stick to your healthy eating plan when dining out.

Opt for healthier options

that are grilled, baked, broiled, or steamed.
Plan meals ahead of time.
Make a list and grab all the ingredients you need to make your healthy
meals. Taking the time to

plan your meals

can help you avoid the need to grab take-out or other unhealthy meals.
Keep healthy snacks on hand.
Whether at home or on-the-go, make sure you have

healthy snacks. At home, keep fresh fruit out in a bowl or cut up veggies and low-fat
dairy products in the fridge. Whole-grain crackers and popcorn are also
quick and satisfying snacks. When you're out, keep a supply of healthy
snacks in your office, car, or purse to avoid the vending machine or
drive-thru. Trail mix, protein bars, and fruits are great options.
Resources At Your Fingertips
Independence Blue Cross (Independence) helps its members every step of the
way on their health journey. If you're interested in making better food
choices and developing healthy habits, Independence offers a variety of
resources to help you get started.
Learn More About Healthy Eating
Ready to change your diet? If you're an Independence member, you may be
covered for

six free annual visits with a registered dietitian. Check to see if your health plan covers nutrition counseling. To find a
participating registered dietitian, primary care provider, or another
network provider, Independence members can use the

Find a Doctor

tool.
Personalized Support
Independence members have access to Achieve Well-being, a personalized set
of tools that keep you motivated while you achieve your goals. Sign in at ibx.com to get started.
Nutrition Discounts and Deals
Independence members get exclusive deals and discounts on items to help
make it easier to eat healthier, like meal delivery programs and groceries,
through

Blue365®.
Save Money on Healthy Foods
Through

IBX Good Living, Independence members can get coupons for healthy food and access tons of
healthy recipes.
This content was originally published on

IBX Insights.
About Veronica Serrano
Mother. Wife. TV junkie. Shopaholic. That's me in a nutshell – outside of
work. As a copywriter at IBX, I enjoy learning about the health and
wellness topics that I write about and hope to incorporate more healthy
habits into my daily life to give me the energy to keep up with my baby
girl.