Ali Wentworth Shares Her Skincare And Makeup Must-Haves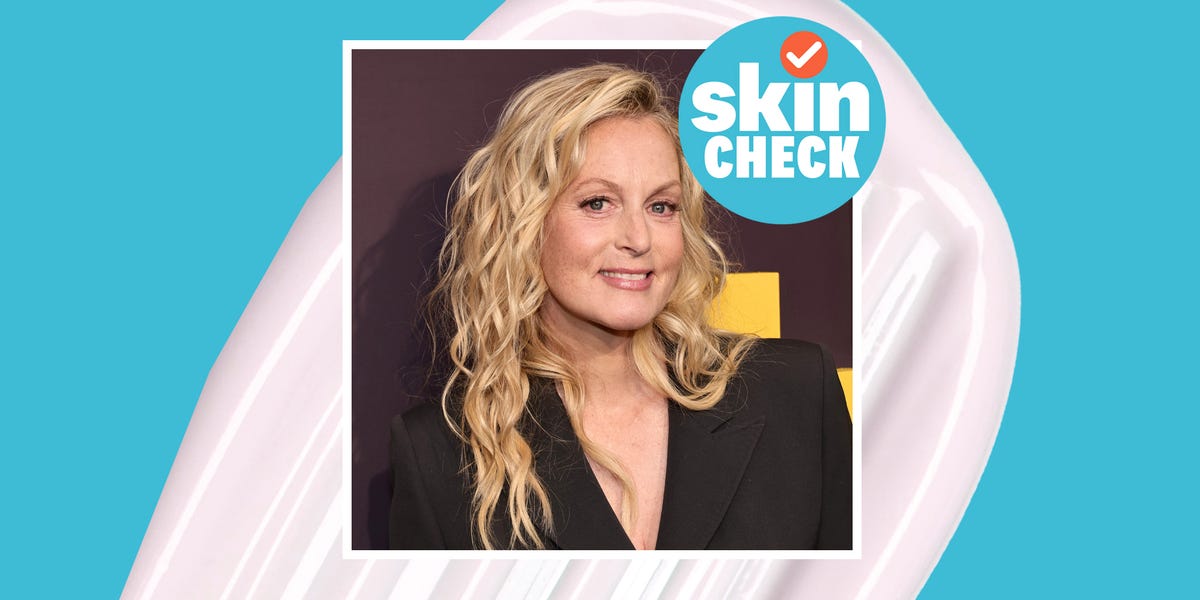 Ali Wentworth is anti anti-aging. "I believe in the beauty of aging, I really do," the 58-year-old actor, comedian, and producer tells Women's Health. "And to be anti something—it's just such an aggressive word. There should be 'enhance aging' creams—or some other adjective—because there's nothing you can do about getting older."
It's a refreshingly honest take—and one that's in short supply, even in our more evolved times. In fact, there are only a handful of brands creating products that target women over forty. One of those brands is Laura Geller Beauty, which recently partnered with Wentworth on their "Invisible Woman" campaign, a tongue-in-cheek look at how getting older often means being overlooked. "I think they've really nailed the messaging of beauty at every age," Wentworth says. "I don't understand the ageism because when I look at older women, I see wisdom and life education. And, by the way, women my age; we're the ones with the money."
When Wentworth wants to spend her money, she's discerning. A few carefully chosen products—with some input from her daughters—keeps the star glowing. These are her top picks.
Wentworth's Holy Grail foundation
"Here's the thing: I'm not a big makeup person," says the star. "To me, makeup means work." But on the rare occasion Wentworth wants a little something on her face—for a night out with husband George Stephanopoulos, let's say—Wentworth reaches for the Laura Geller Baked Balance-n-Brighten Color Correcting Foundation. "It's kind of a miracle because it blends in right way," she raves.
Those who take a more natural, less-is-more approach to makeup will love this product: In 9 tone-adapting shades, it offers weightless light-to-medium coverage that brightens and evens skin tone. It's also perfect for those with sensitive skin and is the first foundation to earn the seal of approval from the National Psoriasis Foundation.
She learned this skin-saving tip from her daughters
"I used to not take my makeup off—if I went to a premiere or if I came back from set I would just like brush my teeth and go to bed," says Wentworth. "My daughters were like, 'You can't do that You have to take your makeup off.'" These days, a reformed Wentworth always washes her face at the end of the day. "Baby oil is my favorite. And Pond's Cold Cream too. There's a reason it's been around for a while."
Wentworth has even taken her routine to the next level: "I've gotten into putting a little oil on and then moisturizer. I like to play and change it up." Friend Brooke Shields recently gave Wentworth the True Botanicals Renew Pure Radiance Oil and she's also a big fan of the Vintner's Daughter Active Botanical Serum.
When it comes to moisturizer, Wentworth often uses the GoopGenes All-in-One Nourishing Face Cream. And a good hand cream is also on her must-have list. "People talk about skincare, but everything gets a little dry as you get older," she says. "My hands, in particular, get dry, so I always use a hand cream at night."
This SPF is non-negotiable for Wentworth
Growing up, Wentworth wasn't a devout sunscreen user—and now she's paying the price. "I didn't have a mother who forced us to put on sunscreen and we spent a lot of time at the beach in the summer or skiing in the winter, she says. "Because of that, I have a lot of sun damage on my face. It's the bane of my existence. It drives me crazy."
Wentworth's attempts to change her lax SPF habits hit a wall when she couldn't find a product she enjoyed wearing. "I tried a lot of sunscreens, and they were either too greasy or too white and thick and gross," she says. Finally, though, she was able to find a product that met her exacting standards: the EltaMD UV Clear Broad Spectrum SPF 46. This lightweight oil0-free formula goes on sheer and won't aggravate sensitive or acne-prone skin.
Exfoliation is Wentworth's glow secret
The GoopGlow Microderm Instant Glow Exfoliator is part of Wentworth's radiance-boosting arsenal. "Whenever my forehead is dry and I see any kind of flakiness, I use it," she says. "It's amazing; it gets my skin nice and moisturized." And while she'll indulge in the odd facial whenever she goes on vacation, Wentworth is perfectly comfortable doing that at home too. "I love to buy masks, especially when my skin is feeling extra dehydrated."
Wentworth calls in the pros when she needs to
"I have a fantastic dermatologist—Dr. Macrene in New York. She's the best," Wentworth says. She doesn't go in for any filler; Wentworth's main goal is to remedy the sun damage she got as a kid, underscoring the importance of regular skin checks with a board-certified dermatologist. "Every once in a while, she says, 'I'm going to scrape something off.' It makes me feel safe."
That's not to say Wentworth is completely against cosmetic tweaks. She's been very candid about having a blepharoplasty procedure to reduce her undereye bags and wishes more women were open to sharing their stories. "When I was thinking about having surgery on my eyes, I'd ask people who'd clearly had a lot of work done about who should I go to and they'd say, 'Oh, I don't know. I haven't done anything,'" she says, laughing. "It's just crazy to me. This shouldn't be secretive. I feel like everybody should do whatever they want to do.
Brian Underwood is the beauty director at Women's Health. He is an award-winning journalist with more than 15 years of experience covering beauty and lifestyle for several national media outlets and previously served as beauty and wellness director at Oprah Daily. His work has appeared in Woman's Day, Life & Style Weekly, Good Housekeeping, and many more. He also serves as a member of the Skin Cancer Foundation's gala committee and lives in New York City with his daughter.