Slim by summer: Health experts share top tips to lose 10 pounds by beach season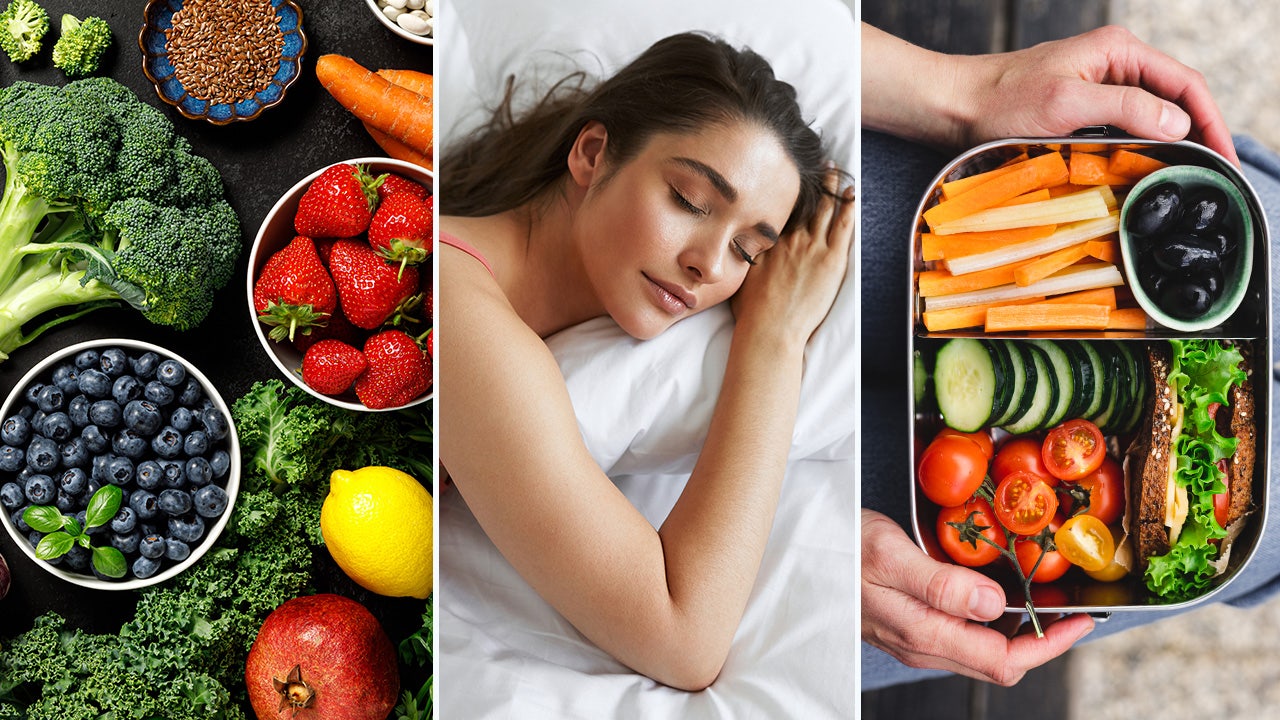 If you're hoping to see the scale number move south by summer, consider these helpful tips from nutrition experts who reveal how to lose weight ahead of the warm-weather season.
"With dedication and smart food choices, it is possible to lose 10 or more pounds by summer in a healthy and safe way," Mary Sabat, a Georgia-based nutritionist and Ace Certified Trainer behind BodyDesignsByMary.com, told Fox News Digital.
Ahead, several nutritionists share their best advice to shed pounds before it's time to hit the beach.
DOCTORS URGE CAUTION ON DIABETES DRUGS FOR WEIGHT LOSS AFTER STUDY HIGHLIGHTS SIDE EFFECTS
1. Set realistic goals
First things first, is 10 pounds by June even realistic? As long as you're reading this while five-plus weeks out from summer, know that it's do-able if you're going about it safely.
Allison Dobbyn, a registered dietitian in Canada with 123gonutrition.com, said that a realistic weight loss goal is to lose no more than one-to-two pounds per week. Whatever eating plan you decide to stick to (see general guidelines below), be sure you're not being too stringent with food intake, Dobbyn advised.
"When you follow a restrictive diet, your body will release more of your hunger hormone which will make it difficult to continue following the diet," Dobbyn offered. "Following an overly restrictive diet is not sustainable over the long run. Studies show that most people regain weight within 12 months of starting a diet." 
Along those lines, don't skip meals, Dobbyn said. "Eating regular meals that are spaced evenly throughout the day will prevent you from becoming over hungry and craving high fat and high sugar foods," she added, noting that you should plan to have three meals and one-to-two snacks daily. 
2. Eat more protein
Sabat said that according to the International Journal of Obesity, increasing protein intake can help boost metabolism and reduce appetite – making it easier to lose weight. 
"Eating more protein is important for weight loss because it can help reduce hunger, boost metabolism, and preserve muscle mass during weight loss," she said. "Protein is more satisfying than carbohydrates or fats, so people who eat more protein tend to consume fewer calories overall."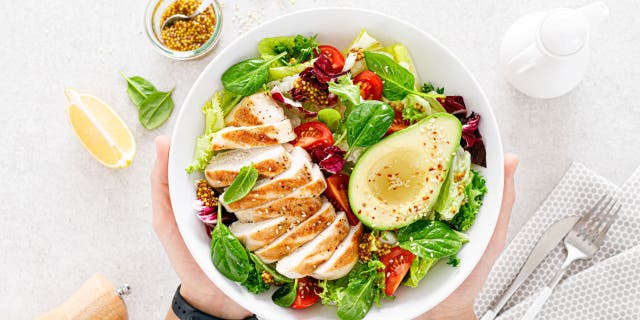 Sabat added that high-protein diets have also been shown to boost metabolism, burning more calories around the clock. 
"Additionally, protein helps preserve muscle mass while dieting, which helps maintain a healthy metabolism."
DIETS WITH TOO MUCH MEAT MAY CAUSE HEALTH PROBLEMS, LOW TESTOSTERONE IN MEN: STUDY
3. Eat more fruits and vegetables
"Eating more fruits and vegetables can help you lose weight by providing essential vitamins and minerals, as well as filling you up with fewer calories," Sabat said, citing the American Journal of Clinical Nutrition. "Fruits and vegetables are high in fiber, which helps to keep you feeling fuller for longer and can help reduce cravings for unhealthy snacks."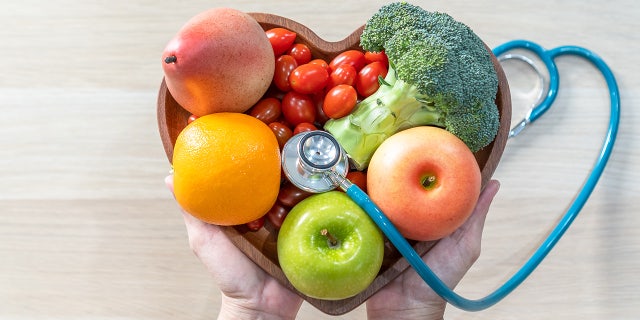 As Sabat also points out, because fruits and veggies are mostly composed of water they have a low energy density, which means they can help you consume fewer calories overall.
4. Crowd the plate around two key nutrients: fiber and protein
Experts say that pairing fiber-filled fruits with veggies at every meal is a good move for weight loss – especially during the first meal of the day.
"Fiber is essential when building a breakfast because it will sustain your blood sugar levels, thus your energy, promote gut health and keep you full and satisfied throughout the morning," Kerri Hawkins, a Massachusetts-based registered dietitian and owner of Perfect Pear Coaching (perfectpearcoaching.com), told Fox News Digital.
When focusing on adding fiber, Hawkins says this will start to displace simple sugars and refined carbohydrates that have been linked to energy crashes, brain fog and constipation. Including a protein source at breakfast (and throughout your day) is necessary, too. 
"It will also sustain your blood sugar levels and keep you full and satisfied just like fiber. Protein also is a key nutrient for sustaining and building muscle mass which is vital for strength, bone health, and longevity," Hawkins added.
DRIVE-THRU DIET: NASHVILLE GRANDPA PLANS TO EAT MCDONALD'S FOR 100 DAYS IN WEIGHT-LOSS ATTEMPT
5. Incorporate small bouts of additional exercise into your routine
Rachel Dyckman, a New York-based registered dietitian nutritionist and owner of RachelDyckmanNutrition.com, noted that adding easy, mini bursts of movement throughout your day can add up quickly and facilitate weight loss.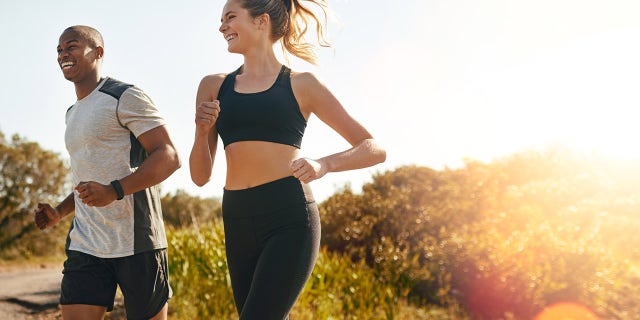 "For example, try parking farther away from your destination, get off the subway a few stops early to walk, take the stairs whenever possible, go for brief walks after meals or do a few push-ups in between meetings," she suggested. "These small exercise 'snacks' can all aid weight loss by encouraging your muscles to use up sugar in the blood throughout the day, helping to regulate [your] metabolism."
6. Drink more water
Taking water breaks and staying well hydrated may help on the weight loss front, according to Dyckman.
"Many people don't drink enough water throughout the day, and research shows that it's fairly common to confuse hunger with thirst," Dyckman said.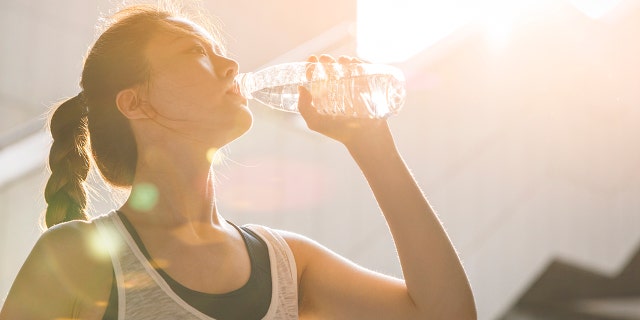 "Try keeping a big water bottle or tumbler within your field of vision during the day to serve as a visual reminder to drink," she suggested. "Adding herbal teas like peppermint, ginger and hibiscus can add flavor without any additional calories, making water more exciting."
OZEMPIC DIABETES DRUG IS TRENDING AS A WEIGHT-LOSS METHOD — HERE'S WHY AND WHAT DOCTORS SAY
7. Reduce your alcohol intake
If you're looking to slim down by summer, cutting back or entirely eliminating wine, beer, and spirits from your routine is one of the most straightforward ways to drop weight. 
"Limiting alcohol intake can help reduce calories and make it easier to lose weight," Sabat said.
In addition, limiting alcohol can help reduce your appetite, since alcohol can suppress your body's ability to recognize hunger hormones, she added.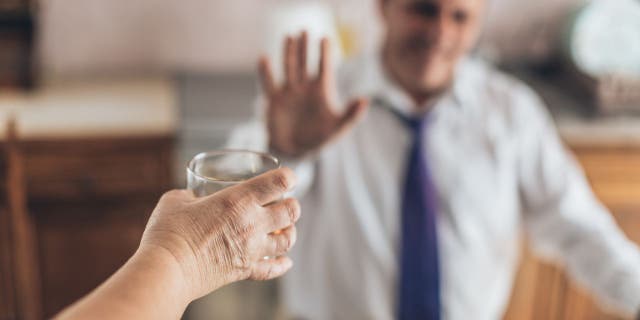 Sabat said reducing your alcohol intake can also help increase your metabolism, as alcohol can slow down your body's ability to burn fat.
"While the liver is busy metabolizing alcohol, the body goes into fat storage," she explained.
Consider cutting sugary drinks from your diet along with alcohol to have even more of an impact on your waistline. "Drinks high in sugar like energy drinks, juice, pop and fancy coffee drinks have little nutritional value, and they can deliver hundreds of empty calories," Dobbyn said.
8. Pack lunch
Try DIY lunches instead of buying out, Dobbyn said, and you'll likely save previous calories and grams of fat. You're likely to spare yourself too much sodium intake as well.
"Even if you make wise choices in a restaurant, there will still be more fat, salt and calories than if you made a meal at home," Dobbyn explained.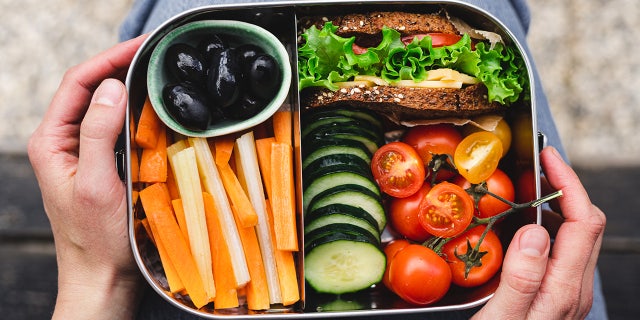 "Eating out is a part of life, and I'm not saying to avoid it completely but if you are in the habit of buying lunch several times a week, this could be an easy change to make to reduce your caloric intake (and save money)," she added.
CLICK HERE TO SIGN UP FOR OUR LIFESTYLE NEWSLETTER
9. Get enough sleep
If you aren't getting enough shuteye, it's time to change that for a variety of health reasons, such as cardiovascular health and your weight, according to Dobbyn.
"Make sure you are getting adequate sleep. Research has shown that sleep deprivation leads to increased levels of your hunger hormone, ghrelin," Dobbyn said.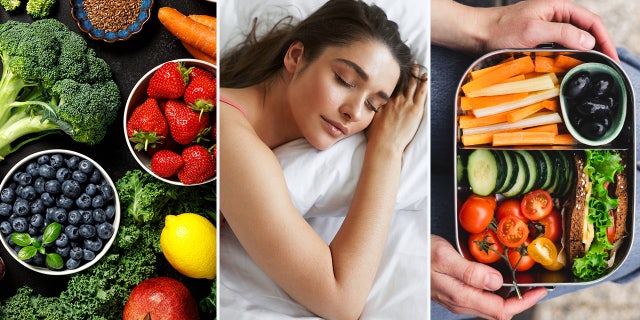 Read here for a list of nutritional foods that experts say may help you get a better night's sleep.
CLICK HERE TO GET THE FOX NEWS APP