The Australians left with rotting teeth and unable to smile in 'completely unaffordable' dental system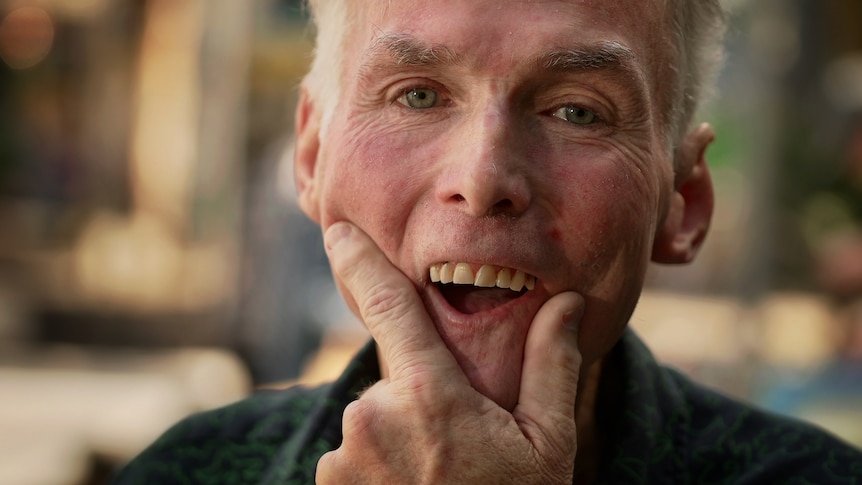 The mouth-watering aroma of sausages sizzling on a barbecue wafts over a suburban park triggering hunger pains, but Mark McDonnell has been unable to chew on food for years.
Mr McDonnell is in Bunyapa Park, in inner-Brisbane's West End, where he feeds homeless and disadvantaged Queenslanders once a week.
But the former registered nurse is unable to eat most of the food on display.
Radiotherapy to his head and neck to treat a skin cancer in 2018 destroyed his salivary glands.
His teeth started to rot, causing pain, and severely limiting the types of food he could eat.
"The pain was intense, your breath stunk, you are cautious about talking to people because you're worried about overcoming them with really bad breath," he says.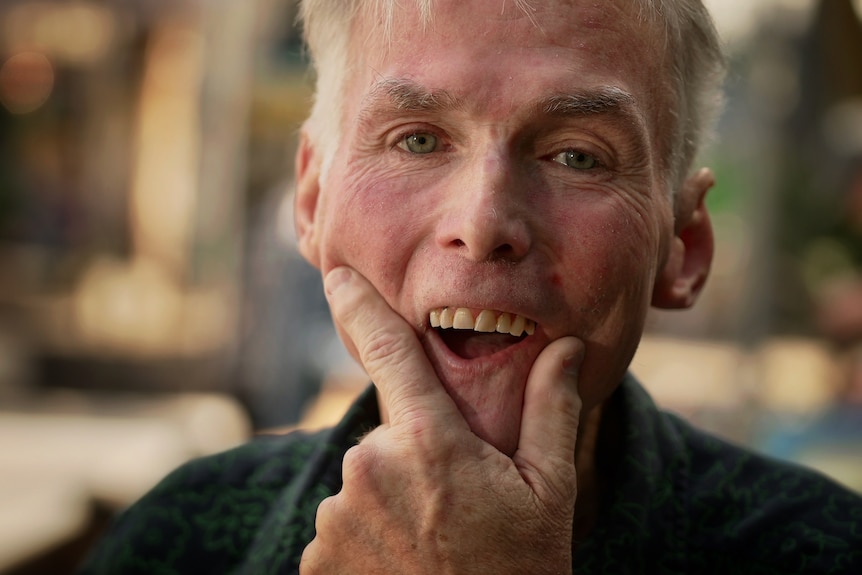 "Since 2019, I've been eating a soft mush diet. I used to be 92 kilos and now I'm about 68 kilos.
"Most people enjoy food. I used to enjoy food. Now, it's a bit of a chore. You think: 'Oh … what am I going to eat?' For me, it's sort of a burden. There's no pleasure in eating. It's a job you have to do."
Eggs, noodles, mince, and soup are his staples. When he buys an occasional pie, he throws the pastry away.
In October 2021, the 61-year-old retiree had publicly funded surgery to remove most of his 32 teeth. He's been on a waitlist for further public treatment since then.
Years on a 'mush' diet
The surgery left him with just seven teeth – all in his upper front jaw.
"It's difficult," he says.
"Occasionally when I'm talking for a long time, I've got to hold my bottom jaw so that people can understand me."
Mr McDonnell founded the charity Community Friends 14 years ago, winning an Order of Australia Medal (OAM) in this year's King's Birthday honours for his work in providing food for people in need.
Every week he and a group of volunteers collect unwanted food from supermarkets and elsewhere to provide meals and groceries to struggling Queenslanders.
The line has been growing in time with Australia's worsening cost-of-living crisis.
Up to 300 people turn up every Wednesday for some sustenance and social interaction.
On this balmy day, the line of people seeking a hot meal and some groceries snakes through the park and up the street. It's a friendly atmosphere.
A man with dreadlocks sings the '90s Oasis rock hit Wonderwall, strumming on his guitar.
'You can't talk, you feel inhibited' 
Some of those lining up talk privately about their own oral health issues — the long waits in accessing public care and the impact of bad teeth on self-esteem and the ability to land a job.
Mr McDonnell says he's often asked to give talks about his volunteer work but in recent years he's been hesitant – because of his lack of teeth.
"I've got a lisp, my words aren't coming out properly," he explains, holding his lower jaw.
"I feel like people might think I'm drunk.
"Socially, you can't talk. You feel inhibited."
Not unlike the people Mr McDonnell helps, he cannot afford to access expensive dental care — in his case amounting to potentially tens of thousands of dollars – without having public treatment or raiding precious superannuation funds.
Although he's one of a minority of Australian adults who qualifies for free dental care, waiting lists are long and he's been told he's "not a priority" for public treatment.
Loading…
Generally, only concession card holders qualify, although every state has slightly different criteria.
As of June, in Queensland alone, about 135,000 people were on waiting lists for publicly funded dental care.
But there's also an invisible number who have given up seeking treatment – a situation that can impact their overall health, employment prospects, even their smile.
Unable to smile
Stacey Pinci, a hospitality worker, has been unable to afford a trip to the dentist for 20 years.
She says there's no money left for oral health care after paying for rent and other living costs.
"There's nothing you can do," she says in Redcliffe, north of Brisbane.
"It's horrible. Can you imagine not smiling?"
Ms Pinci is among about one in six Australians who delay or avoid seeing a dentist because of the cost.
About one in 25 people have no natural teeth left, according to Australian Institute of Health and Welfare (AIHW) data.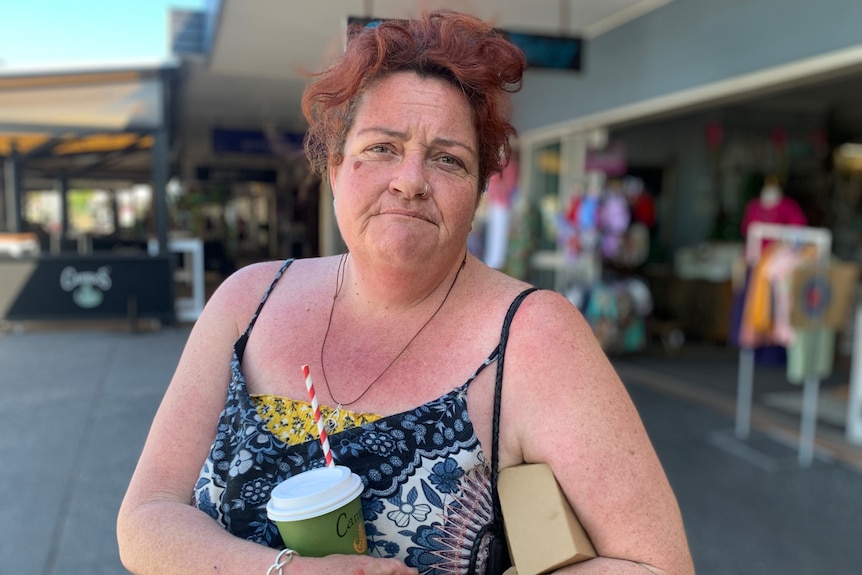 Associate professor Ratilal Lalloo, of the University of Queensland's School of Dentistry, has been tracking the sunshine state's waiting lists for almost a decade.
He says the most severe cases are frequently waiting beyond recommended time frames.
"The ones with urgent problems who need to be seen within a month, three-quarters of them are going beyond a month," Dr Lalloo says.
"They most likely will already have existing tooth decay, which will worsen if not treated.
"They are possibly already in some pain and discomfort. In an ideal world you want to be seen the day the pain starts.
"The pain, the discomfort, have impacts in terms of your quality of life, your socialising, your smiling, your speaking, your eating."
Loading…
Dr Lalloo says health conditions, such as diabetes, and heart disease, have also been linked to oral health.
"Diabetes is a classic example, particularly around gum disease. There's a bi-directional relationship between those two," he says.
"There's also some suggestions that cardiovascular conditions could be linked to what's happening in the mouth.
"Bacteria in the mouth – especially not the good ones – enter the blood stream and they can … create problems."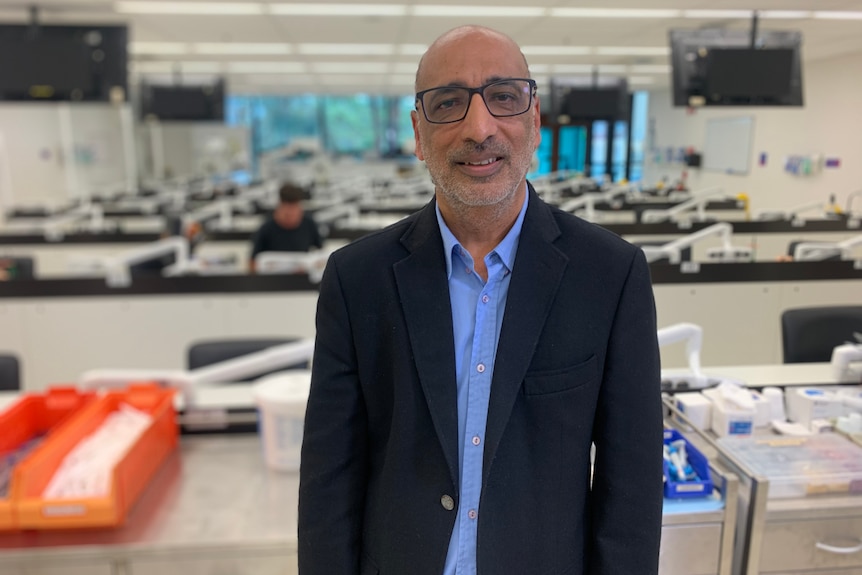 Dr Lalloo says the vast unmet demand for oral health care across Australia highlights the need for "a significant increase and injection of funds" into the public dental sector over the long term and believes treatment should be included in Medicare.
The Greens have called for dental treatment to be covered under Medicare and estimate the policy would cost about $77 billion over a decade.
'A system in decay'
West Australian Greens Senator Jordan Steele-John is chairing a multi-party Senate inquiry into access to dental care in Australia, which is due to hand down its final report by the end of the year.
"The community are telling me clearly that dental care in Australia is completely unaffordable," he says.
"People are putting off, delaying or just dismissing altogether getting urgent dental care because they simply can't afford it for themselves and for their children."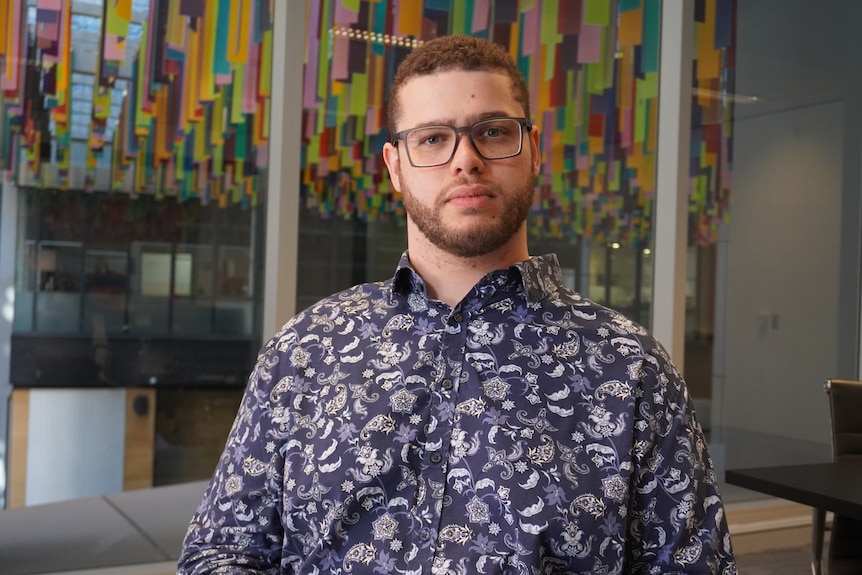 Senator Steele-John says bringing dental treatment into Medicare would be transformational.
"What we have in Australia is a system in decay, a dental health system that does not work for the community," he says.
"It is a system dominated by inequality where your ability to pay is the primary gatekeeper to getting access to care.
"If you're lucky enough to be a very wealthy person you can get … dental care reasonably quickly. For everybody else, they're stuck waiting on either a public system year after year or finding some way to go further into debt, to withdraw from their superannuation.
"Or they're just going without it, leading to some horrendous health outcomes and mental health outcomes for people."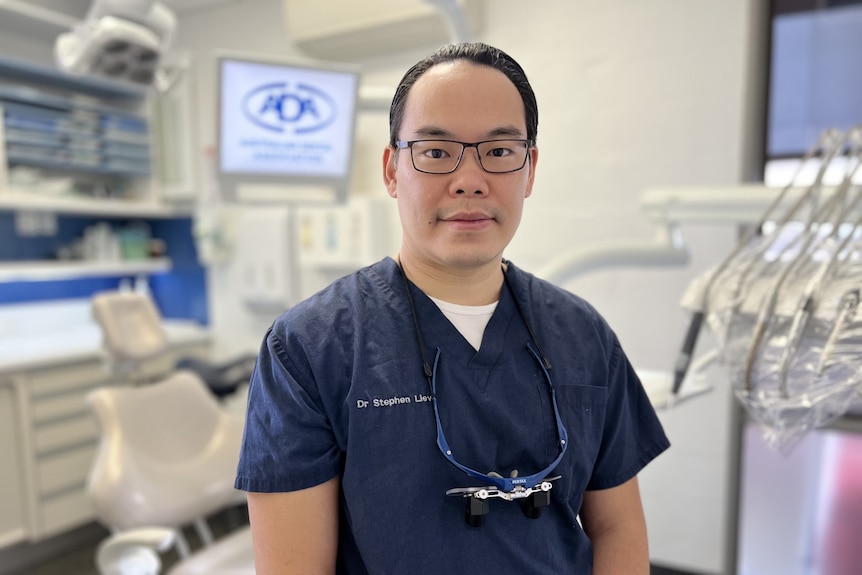 The Australian Dental Association (ADA) doesn't think any government will swallow the price tag of universal dental care, calling instead on the federal government to expand the Dental Benefits Act to provide more public oral health care for vulnerable groups, such as people with disabilities.
"By targeting those socio-economic demographics that need it the most, like those in aged care, Aboriginal and Torres Strait Islanders and those with low incomes, we could assist in turning around the burden of Australia's oral disease," says Melbourne-based ADA federal president Stephen Liew.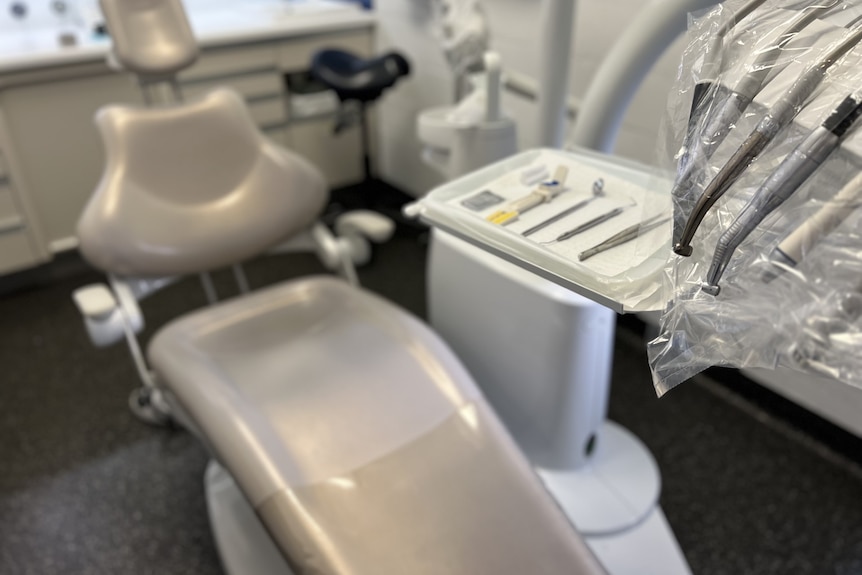 Dr Liew is also calling for a bigger focus on prevention.
"The solutions are as simple as floss once a day, brush twice and avoid added sugar," he says.
"There are so many things Australians can do to avoid dental costs in this time of difficult cost of living."
Given the ongoing Senate inquiry into access to dental care, ADA representatives have met with MPs from the Greens and Coalition to discuss ways of reducing Australia's oral health burden.
But a meeting with Labor's federal Health Minister Mark Butler remains elusive.
"We stand ready to assist," Dr Liew says.
'Long-term goal' to expand Medicare
The 103-page interim report of the Senate inquiry, handed down in June, says government spending on dental care in Australia is "low by international standards".
"In 2019, only eight out of 38 OECD (Organisation for Economic Co-operation and Development) countries reported a lower share than Australia," the report says.
A federal Department of Health and Aged Care spokesman says the Senate committee's recommendations will be considered in the context of long-term dental funding reform once they are handed down.
The spokesman says the Albanese government acknowledges there are barriers to accessing affordable oral health care and is committed to the "long-term goal" of expanding Medicare to dental services.
"Health ministers have made dental policy reform a priority and are considering funding reform options," he says.
Bone grafts, and more teeth to go
Mr McDonnell had more public treatment on August 18 for bone grafts in his jaw.
The surgery followed a social media post about his plight and people writing to politicians on his behalf.
He's expected to go back on a public waiting list to have his final seven rotting teeth removed and for five dental implants to be inserted.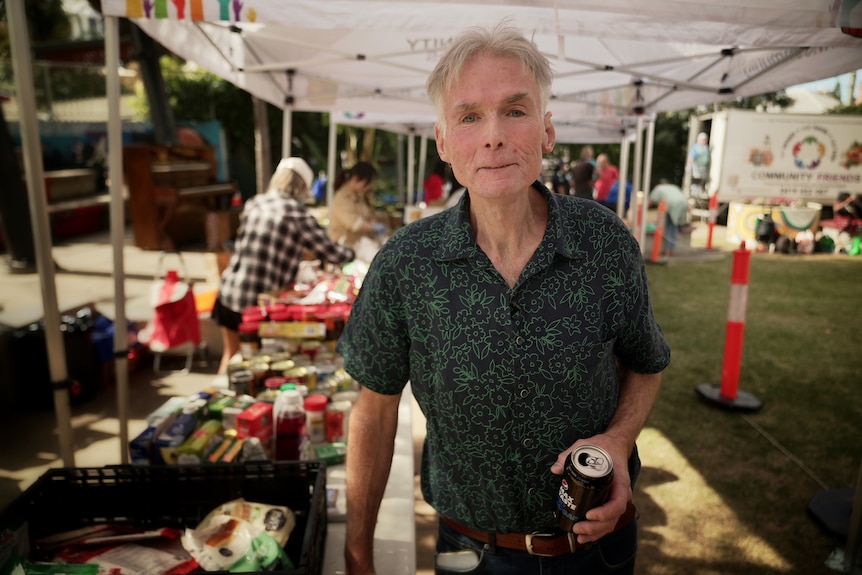 He then needs upper and lower dentures to be made to clip onto the implants, finally allowing him to chew on food again.
He has a private quote from a prosthodontist of $14,845 for the dentures.
"I was quite surprised by the price," he says, adding: "I'm not complaining. He is an independent technician and can charge as he sees fit."
Mr McDonnell will ask if the dentures can be provided through the public system.
If not, he'll have to raid his superannuation.
"I wouldn't mind a steak," he says wistfully. "It's been years since I've had a steak."